Impact Stories: Malaria Consortium
Read Saratu's story and discover why Malaria Consortium's seasonal malaria chemoprevention work is so important.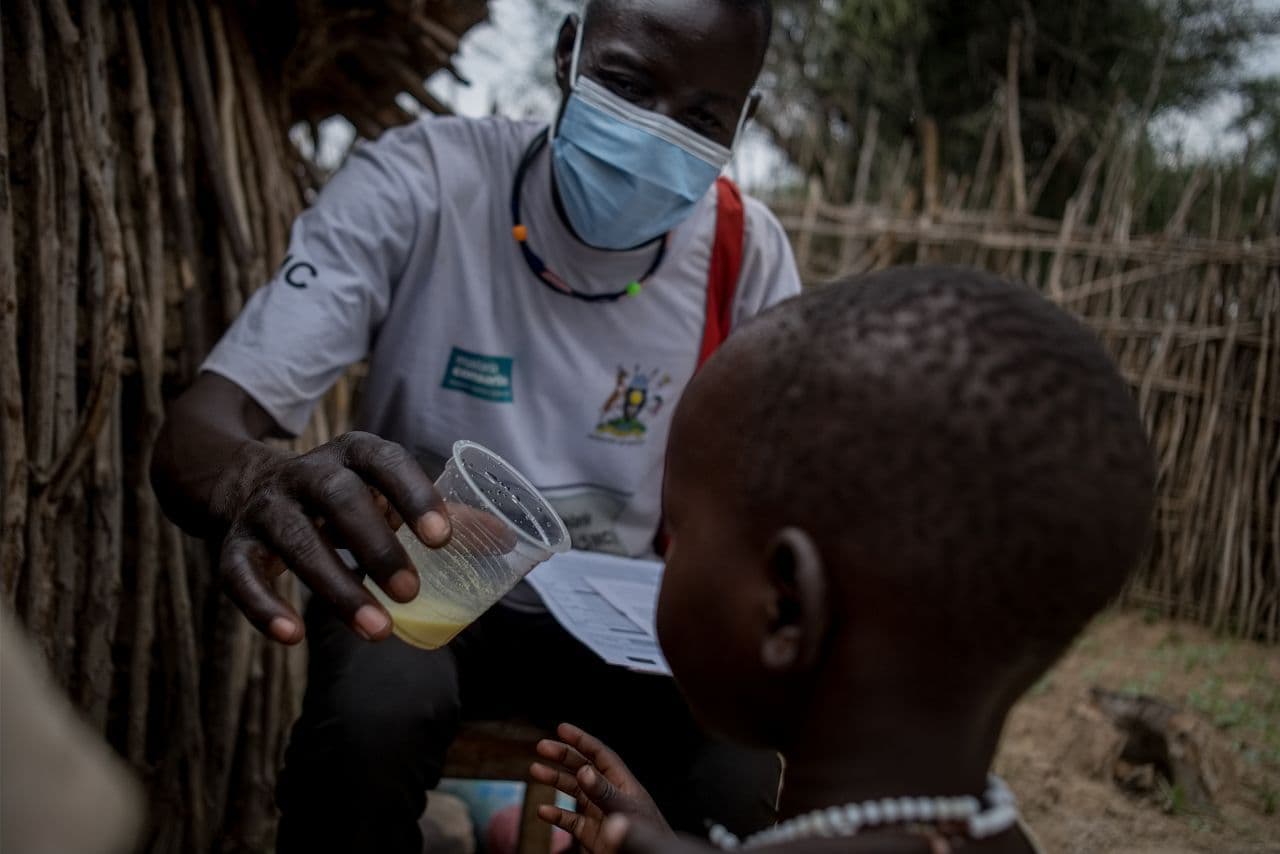 Through our Impact Stories blog series, we aim to bring the stories of the beneficiaries of Founders Pledge-recommended organisations to you. This time, we're focusing on those helped by Malaria Consortium's seasonal malaria chemoprevention programme.
What is seasonal malaria chemoprevention?
For many people living in the Sahel region of Africa, malaria takes a seasonal toll. The majority of infections occur during the rainy season, making seasonal action an excellent way to reduce disease burden, particularly for young children who are highly susceptible. In recent years, an approach called seasonal malaria chemoprevention (SMC) has been implemented to prevent the disease among young children aged 3 to 59 months in areas where malaria prevalence is highly seasonal. The intervention consists of a duo of safe and effective drugs - amodiaquine and sulfadoxine-pyrimethamine - administered monthly from July to October each year.
High-impact charity Malaria Consortium has been delivering SMC campaigns in the Sahel region of Africa since 2013. SMC is delivered by community distributors, trained and facilitated by Malaria Consortium, who travel to each household to administer the antimalarial medicines. They also provide information about malaria prevention and refer sick children to local health facilities. Last year, Malaria Consortium successfully supported the delivery of SMC to 12 million children.
Through effective health programs like these, the spread of malaria can be drastically reduced. In fact, malaria was once found across North America and Europe, but thanks to public health interventions it is no longer a threat. The disease still infects millions of people in low- and middle-income countries, partly due to geography and climate and partly due to a lack of resources to fight the parasite. That's why the work of organizations like Malaria Consortium is crucial. No one should have to worry about malaria; together, we can defeat it.
Malaria Consortium's SMC work is recognized as highly impactful by both Founders Pledge and GiveWell, and SMC as an intervention is recommended by the World Health Organization. The majority of Malaria Consortium's funding for SMC comes from philanthropic donations - read on to find out how you can support their crucial work.
Saratu's story
Saratu, a 36-year-old mother of five, lives in Baure in Katsina State, Nigeria. Her young children used to suffer frequent bouts of malaria during the rainy season, meaning that Saratu and her husband frequently had to travel to the hospital so that their children could receive treatment. At the age of 3, Saratu's first daughter Sa'adatu passed away as a result of severe malaria.
Today, Saratu's children receive seasonal malaria chemoprevention treatments delivered by Malaria Consortium.
"It used to be that the moment rainy season starts, my frequent visits to hospital will begin for malaria treatment and blood transfusion for my children," said Saratu. "When I gave birth to my first daughter Sa'adatu, there wasn't anything like SMC so she got sick with malaria and we took her to the closest health facility to us here in Dankum. After several days with no improvement, we were referred to Baure General Hospital where she was admitted and infused with three pints of blood but she still didn't survive it.
The benefit of this intervention [SMC] to my family is very important. Three of my children are five years or younger and took the complete four-month cycle of drugs and Wallahi [I swear to God], this year none of them suffered or got down with malaria which used to threaten the whole family with sleepless nights and the high cost of medical care. But now Alhamdulillahi [praise be to God], my mind has been at rest this year, my children took the drugs and they have been protected from malaria. Now my crying is over.
From the commencement of this intervention to date, we have experienced massive savings because of a drastic reduction in needing to pay to get to and from the hospital and pay for treatments because our children don't get sick with malaria anymore. Many people have seen how impactful and effective it is, such that if SMC distributors visit a household and the mother of the children is not around, as soon as she comes back she goes straight to MalShauaibu Habu [the health facility in-charge] to ensure that her children don't miss any cycle. I am grateful for this intervention because we are being brought drugs directly to our homes to protect our children. I am really an advocate of SMC drugs in this community."
Saving lives amidst a pandemic
Malaria Consortium had to act quickly in the face of the COVID-19 pandemic to ensure its life-saving work could continue. In 2020, the organization developed operational guidance on implementing SMC in the context of COVID-19 and its efforts have since been endorsed by the World Health Organization. In addition to this global operational guidance, Malaria Consortium developed extensive, enhanced safety and infection prevention contingency measures to greatly reduce the risk of COVID-19 infection for community distributors, health center staff and the communities where SMC is delivered. Significant adaptations to SMC training and delivery were undertaken, as well as the procurement of additional resources including protective equipment, hand sanitizer and disinfectant to minimize the risks of COVID-19 transmission in the delivery of life-saving drugs to households. These additional challenges mean that staff were unable to conduct interviews with beneficiaries in the 2020 campaign as usual and the interview with Saratu was conducted during Malaria Consortium's delivery of SMC in 2019.
How you can support global health and development
If you would like to support vital, life-saving work like seasonal malaria chemoprevention, we highly recommend giving to our Global Health & Development Fund, which makes regular grants to high-impact organizations like Malaria Consortium working to end global inequalities in health, wealth and opportunity.