Impact stories: GiveDirectly
Read the story of Bahati, whose life has been transformed thanks to the work of GiveDirectly, one of our recommended high-impact charities.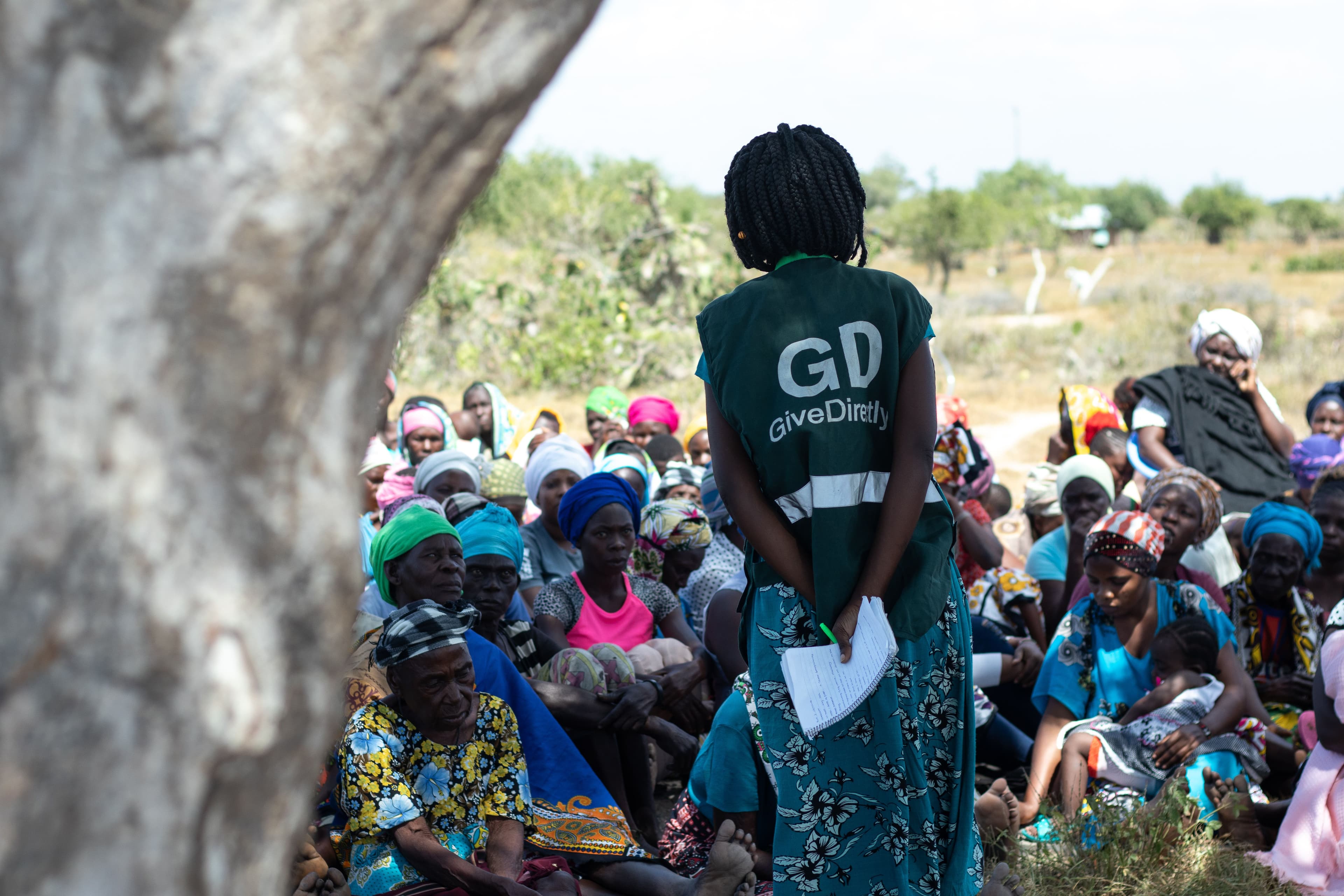 At Founders Pledge, tackling global problems as impactfully as possible is at the heart of everything we do. We conduct extremely thorough research to identify some truly amazing charities and nonprofits, where donors can be confident that their funds will contribute to the most promising solutions to some of the greatest global challenges. But it is the beneficiaries of these organizations that matter most, and we aim to bring their stories to you in through this series of blogs. In our first installment, we're focusing on those helped by GiveDirectly, a great organization that does exactly what its name suggests -- it gives unconditional cash transfers directly to those living in extreme poverty.
The support of the Founders Pledge community has enabled GiveDirectly to reach more homes, with cash transfers being delivered to 53 homes in the first three months of 2020 thanks to our members' support. Fifty of these families live in rural Kenya and three live in the Kiryandongo refugee settlement in Uganda. In total, roughly 240 individual people were reached. The recipients report using transfers to meet basic needs and make investments in their homes, businesses, and education.
Bahati's story
Bahati is 27 and lives in Kenya where she works in forestry. GiveDirectly enrolled Bahati their program nine months ago, when she and her husband were struggling to meet their family's needs because they lacked a reliable source of income. Bahati dreamed of owning livestock that could provide enough income to educate her young children and repair damages to her home that led to seasonal leaks.
"My desire has been to start livestock keeping since I wish to have a long term investment," Bahati told GiveDirectly at the time. "I am planning to purchase 2 indigenous dairy cows [for] $ 800 and 4 goats [for] $ 100. This will mean a good future for my family because I will be able to sell them when they multiply and educate my two children who are still in nursery school. I am planning to spend the extra amount to repair my house which is leaking during the rainy season."
Six months ago, Bahati received an unconditional cash transfer from GiveDirectly totaling 55,000 Kenyan shillings (KES), equivalent to $517 USD. "It was very [early] around 6 in the morning when I was checking my phone as usual," Bahati said. "I then realized that I had received an Mpesa message from GiveDirectly. I felt so happy since I had never received such a huge amount of money which is non-refundable.
"I spent part of my first transfer on buying a dairy cow and three goats and chicken which cost KES 29000. I later bought some beddings such as a bed and a mattress to replace the traditional bed that I have been using for all those years. I then bought a bicycle which is now helping me in fetching water from the dam. I also bought a water tank which will be helping me in collecting and storing rainwater. The remaining amount of money, I am using it in buying enough foodstuffs for my family that would take us to the next harvesting season."
Bahati's dairy cow has had the greatest impact on her life, as she no longer has to spend money on milk for her family. She is also able to sell surplus milk at her local market to earn money to meet her family's needs. "I really thank God for bringing the organization to my village for it has completely transformed my life," she said.
Three months ago, Bahati received a second payment of 53,150 KES ($490 USD), which is helping her further provide for her family. Crucially, she has been able to pay for medical treatment for her children.
When asked how she spent her most recent transfer, Bahati told GiveDirectly: "I spent part of my second transfer on buying a dairy cow and chickens at KES 20500. I have been yearning to own them for a long [time] but I could not afford it since they were very costly. Also, I bought some beddings which include a bed and a new mattress. This was to replace the old beddings that we have been using for all those years. I then cleared some hospital bills for my children who have been unwell for quite some time. [With] the remaining amount of money, I bought sufficient foodstuffs for my family and some other household items.
"My life is different because, through the transfers, I managed to purchase some livestock which includes a dairy cow and goats. I have been aspiring to own them for so many years but I could not afford because of my low income. I am optimistic that I will benefit a lot through them and this will empower me to send all my children to school without straining like before. In addition to that, I now sleep in some nice beddings, and I am so comfortable. At least I will no longer complain about the backaches."
When asked about her opinion on GiveDirectly, she said: "In my opinion, GiveDirectly did everything so perfectly well in my region. First, there was no discrimination of tribe, religion, and many more. Everyone was enrolled provided that he or she was a resident of that particular village. Also, the money was unconditional and non-refundable and this was the best part of it."
Bahati is one of 457,000 people who have received transformative unconditional cash transfers from GiveDirectly so far. If you'd like to hear the stories of more of these recipients, you can read hundreds of unedited, unfiltered updates from beneficiaries of cash transfers here.
Like all charities, GiveDirectly has been affected by the COVID-19 pandemic and is working hard to ensure its work is not halted. As of July 24 2020, the organization had delivered emergency cash support to 120,000 families in the US and over 60,000 individual people in Africa. Watch this video to find out more about GiveDirectly's COVID response.
Support global health and development
If you would like to support work like this, we highly recommend giving to our Global Health & Development Fund, which makes regular grants to high-impact organizations like GiveDirectly working to end global inequalities in health, wealth and opportunity.