Center for Health Security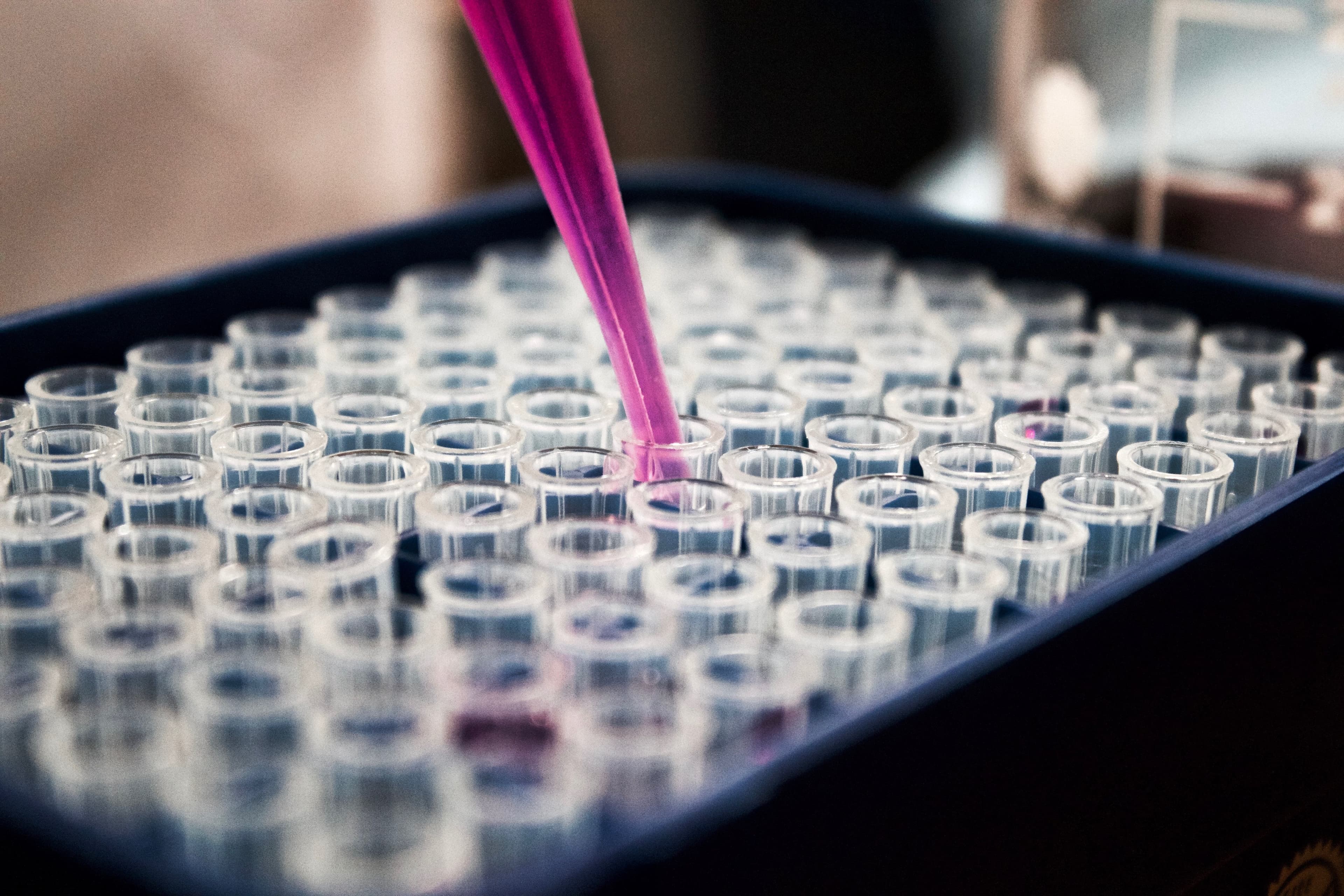 The Center for Health Security (CHS) at the Bloomberg School of Public Health is a think tank at Johns Hopkins University which researches and advocates for improved biosecurity policy in the US and internationally.
What problem are they trying to solve?
CHS works to reduce the risk of both natural and engineered pathogens. For most of human history, the greatest risk of mass fatalities has stemmed from natural pandemics. The poor health, deaths, and economic and political disruption caused by the ongoing COVID-19 pandemic show the scale of damage that pathogens can cause. Compared to the worst pandemics in history, however, COVID-19 is relatively mild. In the 1300s, the Black Death plague outbreak killed 30–50% of the European population.1 The 1918 'Spanish flu' killed 50 million to 100 million people,2 more people than died in World War One. These events are outliers, but history is punctuated by episodes of mass death from disease outbreaks.
Improvements in biotechnology will bring great gains for human health, enabling us to cure genetic diseases, create new vaccines, and make other important medical advances. However, biotechnology will also allow humans to modify the features of pathogens. For example, Figure 1 shows that the cost of gene synthesis has fallen by many orders of magnitude in recent years.
Figure 1.
Source: Carlson, On DNA and transistors.3
Cheaper and more accessible biotechnologies like gene synthesis could potentially greatly increase the probability of Global Catastrophic Biological Risks (GCBRs) — global catastrophes involving biological agents.4 Researchers have, accidentally or otherwise, demonstrated the ability to design pathogens with dangerous new features.5
CHS is at the forefront of efforts to bring increased attention to GCBRs, which are the focus of one third of CHS's work.6 The remainder of CHS's work focuses on other biosecurity and pandemic preparedness issues, many aspects of which are likely to help reduce the risk of GCBRs.
What do they do?
CHS focuses on reducing biological risk by:7
Conducting research and analysis on major health security issues.
Engaging with scholars, the policymaking community and the private sector.
Advocating for stronger health security policies at the local, national and international level.
Convening working groups, conferences and congressional seminars, including interviews and op-eds in The New York Times, The Washington Post, NPR, The New Yorker, Vox, UKTelegraph, The Hill, Science, Nature and The Atlantic.8
Educating the next generation of scholars, practitioners and policymakers in the field.
Past work on Global Catastrophic Biological Risks
CHS's main projects with a substantial focus on GCBRs include:
Research into technologies to address GCBRs: CHS has carried out a research study to identify the existing and emerging technologies that have the potential to prevent and diminish GCBRs. Through extensive research and interviews with internationally recognised experts in the field, CHS has identified technologies that could significantly reduce severe human, animal and plant infectious disease events that pose a catastrophic risk to humanity.
Clade X pandemic exercise: CHS hosted its first pandemic scenario exercise involving a GCBR, Clade X, in May 2018 to illustrate high-level strategic decisions and policies that the United States and the world will need to pursue in order to diminish the consequences of a severe pandemic. It was covered in the Washington Post, the New Yorker, NPR, Vox, Fox News and other media outlets. The exercise was mentioned in a 2018 US House subcommittee hearing on biopreparedness.9
Global forum on risks and opportunities of advanced biotechnology: In December 2018, CHS hosted its first annual global forum on risks and opportunities presented by advanced biotechnology for scientists and policymakers attending the 2018 Biological Weapons Convention in Geneva.10
Increasing academic focus on GCBRs: CHS was heavily involved in a 2017 special issue on GCBRs in the journal Health Security.11 This was the first special issue of a journal devoted to defining and considering policy implications for GCBRs. We think this is likely to serve as a basis for increased academic attention going forward. This CHS recently launched a new PhD "Health Security" track at Johns Hopkins which will include the study of GCBRs.
COVID-19 response
In early 2020, CHS focused the majority of its efforts on COVID-19 response. CHS's experts have advised officials at several national and international organizations, including the White House, the Centers for Disease Control and Prevention (CDC), the World Health Organization, the International Monetary Fund, and the World Economic Forum.12 CHS staff have made several congressional testimonies and briefings in response to COVID-19 and have produced dozens of COVID-19 analyses, as well as at least three COVID-19 situation reports every week since January 2020 (as of the time of writing in November 2020).
Current and future work on Global Catastrophic Biological Risks
Although CHS has focused recently on COVID-19 response, it is leveraging its relationships to improve future pandemic preparedness for GCBRs and has several current projects with a substantial focus on GCBRs. These include:13
International biosafety norms: CHS promotes contemporary, forward-looking norms and expectations that are developed through expert consultations and international outreach and that urge all nations to maintain a biosafety infrastructure that can prevent and mitigate the consequences of contagious diseases.
Advancing vaccine and therapeutic development for future unknown pathogens with GCBR potential: CHS developed a proposal for and is advocating the creation of a US government program to accelerate development of medical countermeasures for future pathogens with pandemic and GCBR potential. Rather than relying on a static list of threat agents, such a program would be pathogen-agnostic and use platform technologies and other approaches that focus more broadly on viral families.
Boosting NATO resilience to biological threats: This project involves examining current NATO preparedness for biological threats and then preparing and conducting a series of tabletop scenario exercises for NATO leadership, aiming to simulate outbreak response management. After the tabletop scenario exercises, CHS will continue to engage with NATO as they strengthen preparedness against biological threats.
Policy options for gene synthesis: Gene synthesis technologies can be used to better understand the human genome, improve therapeutics, and to design vaccines. They can also be misused though, for example, to make viruses "from scratch" without starting from an existent virus sample. Many biosecurity regulations rely on regulating access to dangerous pathogens but such prohibitions could be by-passed by gene synthesis technologies. CHS aims to raise barriers against the misuse of gene synthesis technologies, in light of recent technological advances.
Emerging Leaders in Biosecurity Fellowship: This CHS-run fellowship aims to educate and connect future leaders in the biosecurity community.14 Now in its ninth year, this program recruits a class of around 30 fellows each year, runs meetings that expose the fellows to a broad range of biosecurity and pandemic preparedness sub-fields, and provides opportunities to network with their peers and senior experts. The program improves the limited talent pipeline in the space and has a strong reputation in the field.15
Global Health Security Index: In partnership with the Nuclear Threat Initiative and The Economist Intelligence Unit, CHS published in 2019 the Global Health Security Index, which assessed countries' technical, financial, socioeconomic and political capabilities to prevent, detect and rapidly respond to epidemic threats with international implications, whether naturally occurring, deliberate, or accidental. CHS is now working on the second Global Health Security Index to be published in 2021.
Why do we recommend them?
Open Philanthropy, our research partner, recommends CHS as one of the highest-impact biosecurity organizations in the world.
CHS has developed an excellent track record of producing quality research, analysis and policy recommendations.
CHS has a strong team that combines expertise in bioscience, medicine, public health and security.16
CHS is a trusted source of independent advice to the US government.
Here we describe some of CHS's past projects that speak to the organization's impressive track record.
Trusted source of advice
CHS is a trusted source of independent advice to the US government. CHS is regularly called to testify before Congressional committees,17 participate on influential advisory boards to the US government,18 and convene stakeholders to provide input on national biosecurity strategies.19 The organization has also developed relationships with experts, scientists, academics and senior government officials in other key countries, such as India, China, Malaysia, Thailand, Philippines, Indonesia, Taiwan, Uganda, Canada and the UK.
Early work on health security and epidemic outbreaks
CHS has a strong track record as a leader in the biosecurity space. Between 1999 and 2002, CHS published the "JAMA papers", which provided seminal guidance for the medical and institutional response to anthrax, smallpox, plague, botulinum and Ebola. Prior to this, the US government lacked any guidance on these issues. Through its research and advocacy work, foundational recommendations made by CHS were incorporated into the US Hospital Preparedness Program, as well as US programs and national strategies on bio-surveillance, medical countermeasure development, and pandemic planning and response.
CHS was also central to initiating global debate on "gain of function" research and had an influential role in the US government's decision to declare a temporary moratorium on funding for new research studies that aim to give novel functions to influenza, SARS and MERS viruses.
Why do we trust this organization?
For this recommendation, we are grateful to be able to utilize the in-depth expertise and background research done by current and former staff at Open Philanthropy, the world's largest grant-maker on global catastrophic risk. Open Philanthropy identifies high-impact giving opportunities, makes grants, follows the results and publishes its findings. (Disclosure: Open Philanthropy has made several unrelated grants to Founders Pledge.)
CHS is considered one of the best organizations working on health security in the world. It has a strong track record of achieving substantial policy change and raising awareness among academics and policymakers. CHS is also a trusted source of independent advice to the US government and is developing relationships with government partners in other key countries. Our impression is also that CHS leads the field in policy research relevant to GCBRs. CHS is led by Professor Tom Inglesby, whose work is internationally recognized in the field of health security. He is a recent former Chair of the Board of Scientific Counselors, Office of Public Health Preparedness and Response, US Centers for Disease Control and Prevention, and, among other roles, was on the 2016 Working Group assessing US biosecurity on behalf of the President's Council of Advisors on Science and Technology. CHS authors have been involved in many of the academic publications that we have found in researching this area. They have also produced reports on characteristics of pathogens with pandemic potential,20 and on emerging technologies that could prevent GCBRs.21 CHS's place in a world-leading university gives them large potential leverage in the field of health security policy research.
Message from the organization
The number of lives lost and suffering from this pandemic we are living through is staggering. The long-term health consequences for COVID survivors are unknown but potentially quite serious for some portion of the population. On top of this, livelihoods have been disrupted and economies devastated. Time will tell how long it takes for our communities to recover. Clearly, there is still much to be done to improve national and international policies, programs, and practices related to early detection and response to save lives from the consequences of large-scale pandemics and other biological threats. This is our Center's central purpose and mission. Now more than ever, we need to look around the globe to learn from partners. Our work and advocacy during this pandemic is far from over. We also have our eye on the future, because we know there are more high-consequence biological threats on the horizon that the world needs to work to prevent and prepare for. The way forward for the world and our country is not going to be led by one person, it will be co-created by bringing together coalitions of people: communities, educators, scientists, policymakers, businesspeople, etc. Your donation will support our team in pushing these efforts to the national and international stage.
Anita Cicero, Deputy Director
More resources
Disclaimer: We do not have a reciprocal relationship with any charity, and recommendations are subject to change based on our ongoing research.