Bandhan's Targeting the Hardcore Poor Programme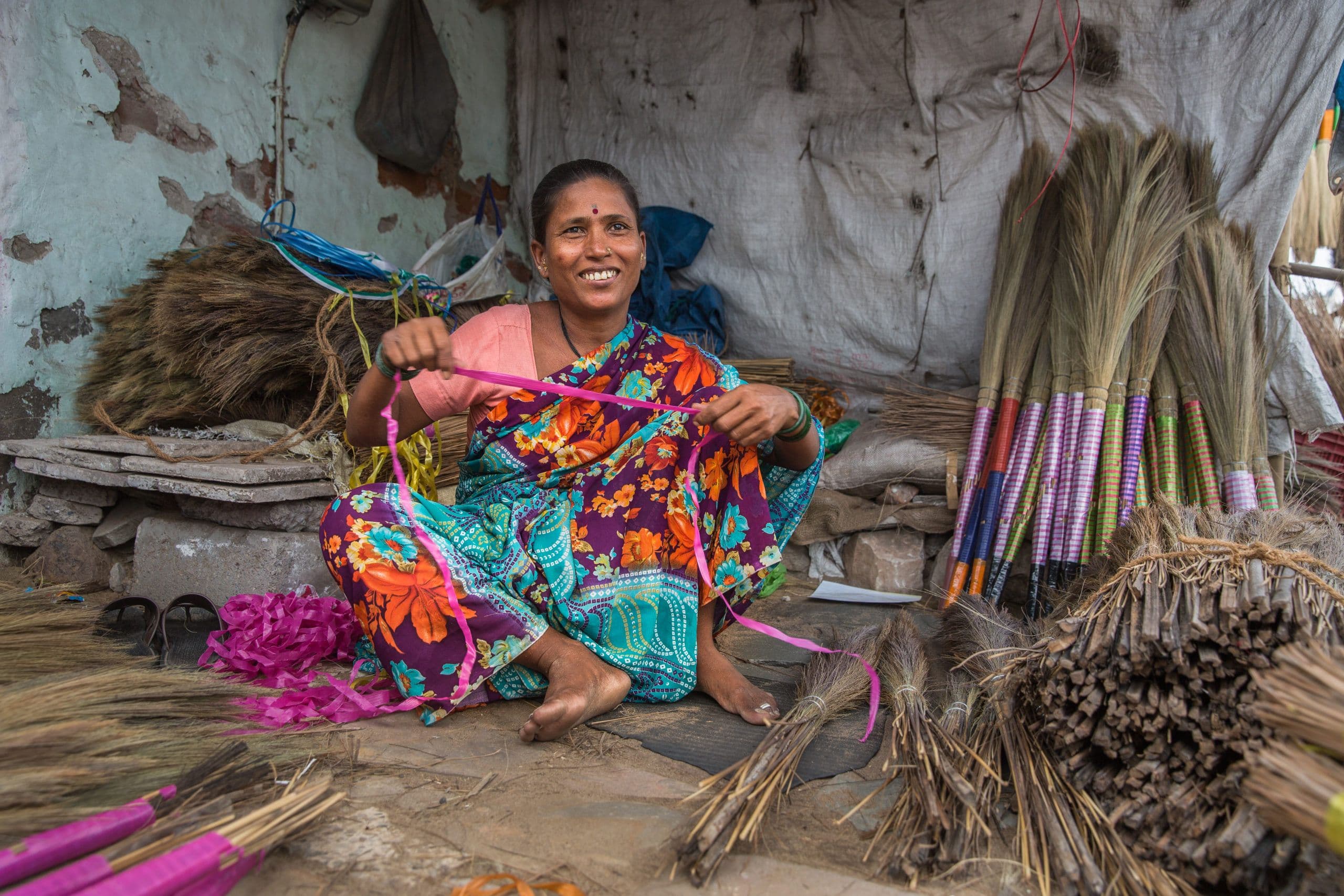 What problem are they trying to solve?
The World Bank asserts that 270 million people in India live in poverty (<$1.90 per day), with 167 million of these people living in just seven low-income states.1 While rapid advancements were being made in recent years to bring people out of poverty, as a result of COVID-19 it is estimated that poverty rates have reverted back to the levels seen in 2016—undermining years of progress.2 Women are disproportionately impacted by this, with 122 women living in poor households for every 100 men, yet Indian women receive less government support than Indian men.3 This has significant adverse effects on women in a number of areas, with poverty leading to worse nutrition,4 as well as poorer education and health.5
What do they do?
Since 2006, Bandhan's Targeting the Hard Core Poor program has sought to improve the economic situations of some of the poorest women in India. The program specifically targets households headed by women, and living in extreme poverty (usually about $1.25 per person per day). Their 'graduation' approach involves providing a productive asset to the participant (e.g. a cow/ livestock) alongside a holistic set of interventions that are designed to give the recipient both the assets and the skills needed to improve their own financial situation, as well as the education and health of their dependents.
Why do we recommend them?
Bandhan is highly cost-effective. We estimate that the program can double a participant's consumption for one year at a cost of approximately $60.
There is strong evidence that Bandhan's Targeting the Hard Core Poor program is impactful in both the short and long term. For example, Banerjee et al. (2016) conducted an investigation on the long run (seven year) impact of Bandhan's program, and found significant positive outcomes across timescales.6 A further ten year follow-up study continued to find consistent and strong positive impacts upon program participants.7
Why do we trust this organization?
Bandhan has shown a consistent commitment to evidence and research-based intervention.8 In addition, Bandhan has a strong track record, having scaled to reach more than 82,000 women (with additional dependents) since 2006.
What would they do with more funding?
With additional funding of up to $10.9 million, Bandhan plan to expand their operations further in the states of Maharashtra, Utter Pradesh, Madhya Pradesh, Chhattisgarh, Odisha, Jhakland and West Bengal. For a cost of $100,000 they can support ~250 families in their two-year program.
To maximize their efficiency, Bandhan prefers to receive funding in trachea of at least $50,000. For this reason, we recommend our members to make any intended donation to Bandhan's Targeting the Hardcore Poor program below $50,000 via our donor-advised fund. There, we'll combine it with other donations intended for Bandhan and transfer to them as soon as we reach the required $50,000 threshold.
What are the major open questions?
There are questions regarding the potential impacts - both positive and negative - upon non-participants. It is possible that participants may harm the economic prospects of other people in their communities by purchasing productive assets from them. Moreover, the improved economic position of participants could, theoretically, cause adverse effects for those whom they come into economic competition with. However, it is similarly possible that Bandhan's intervention may benefit even non-participants, as increased spending-power and consumption by program participants has positive spillover effects on their local economy.
More resources
Disclaimer: We do not have a reciprocal relationship with any charity, and recommendations are subject to change based on our ongoing research.